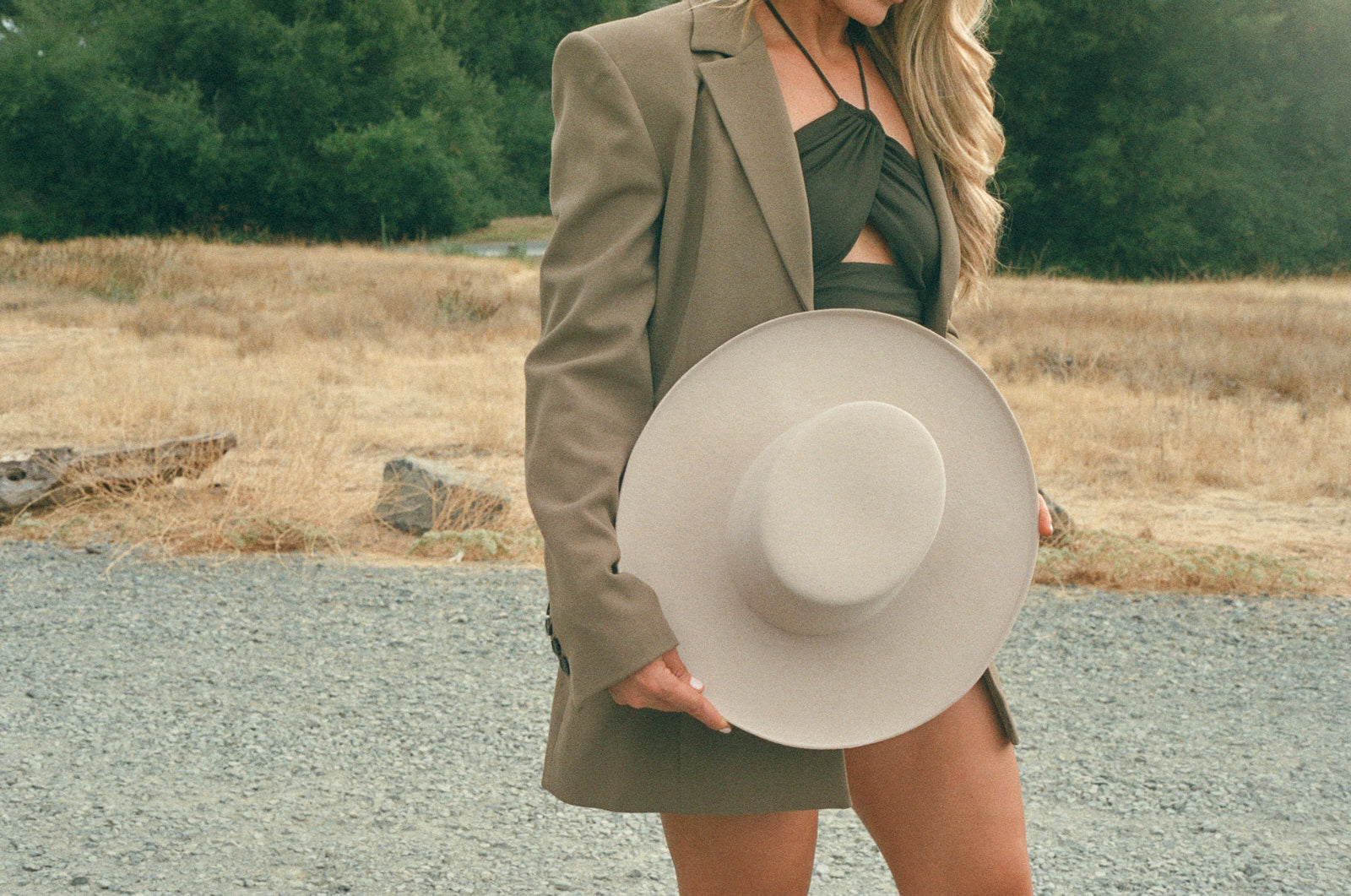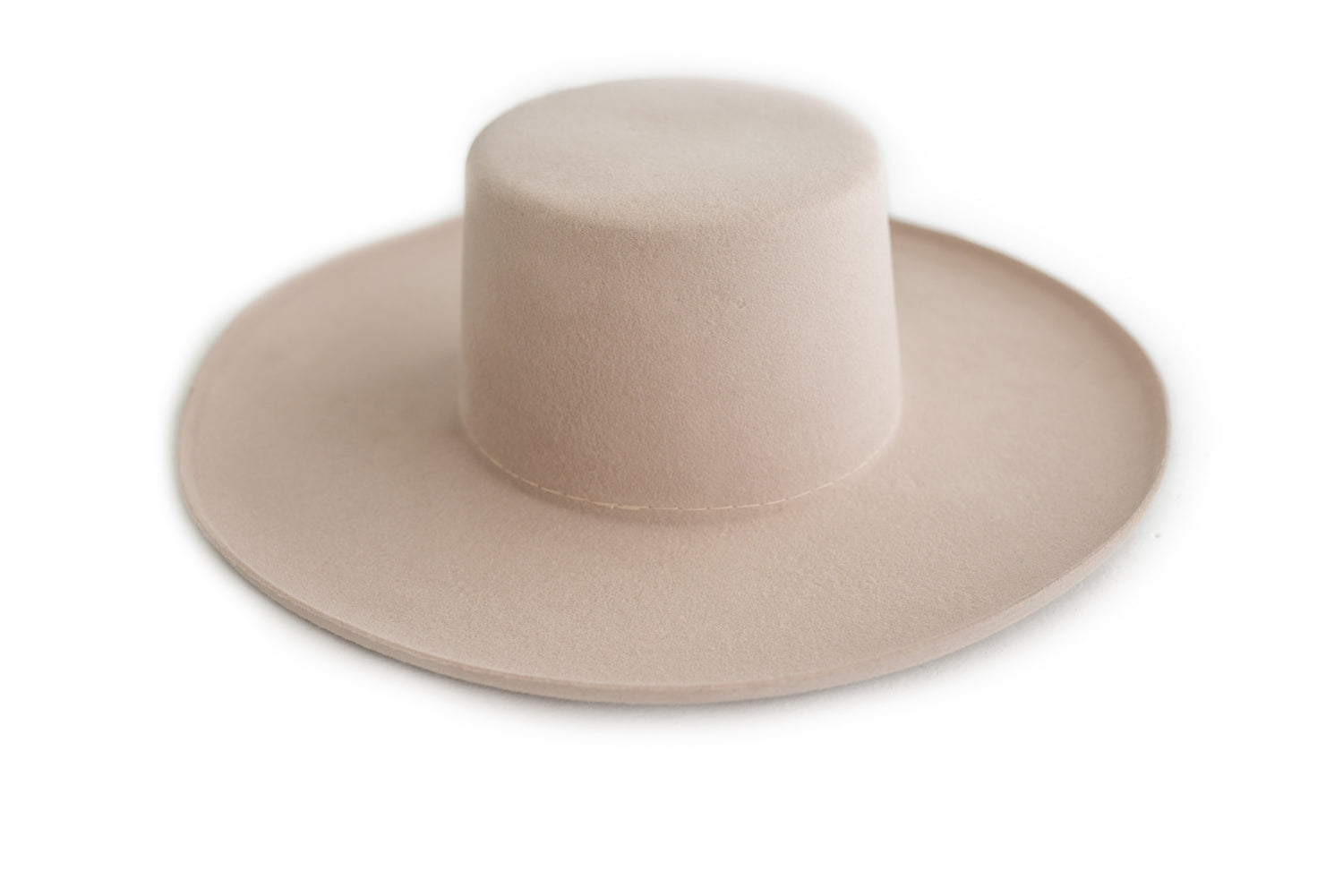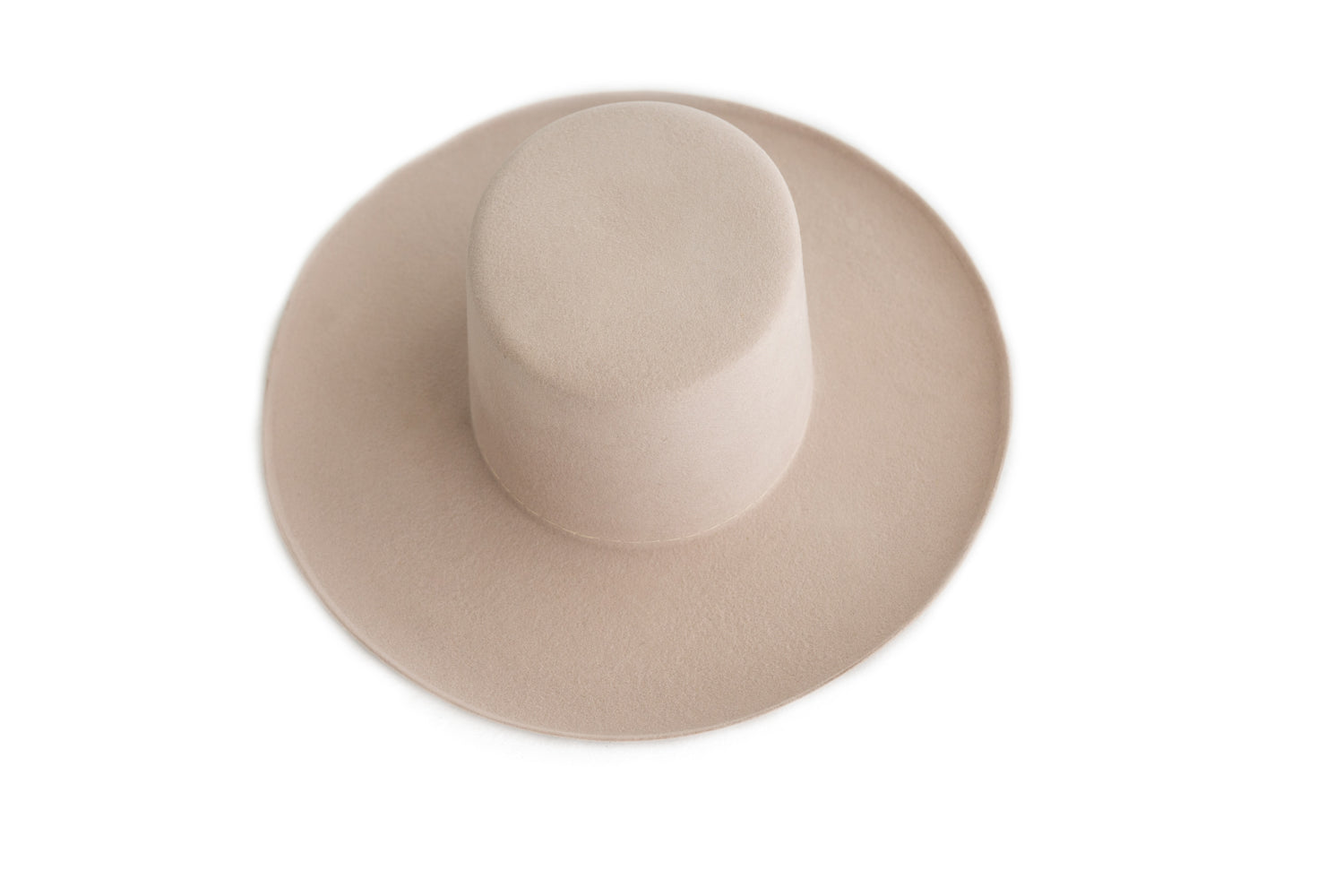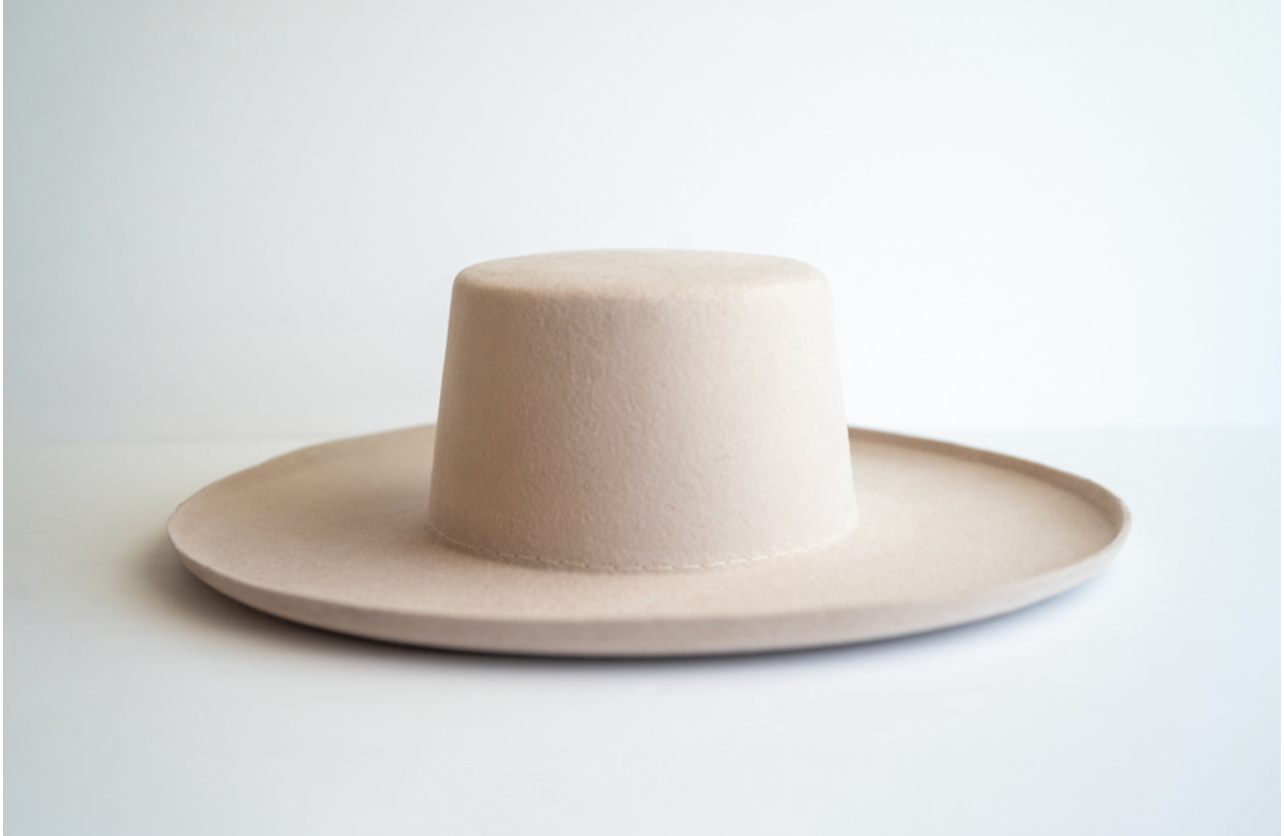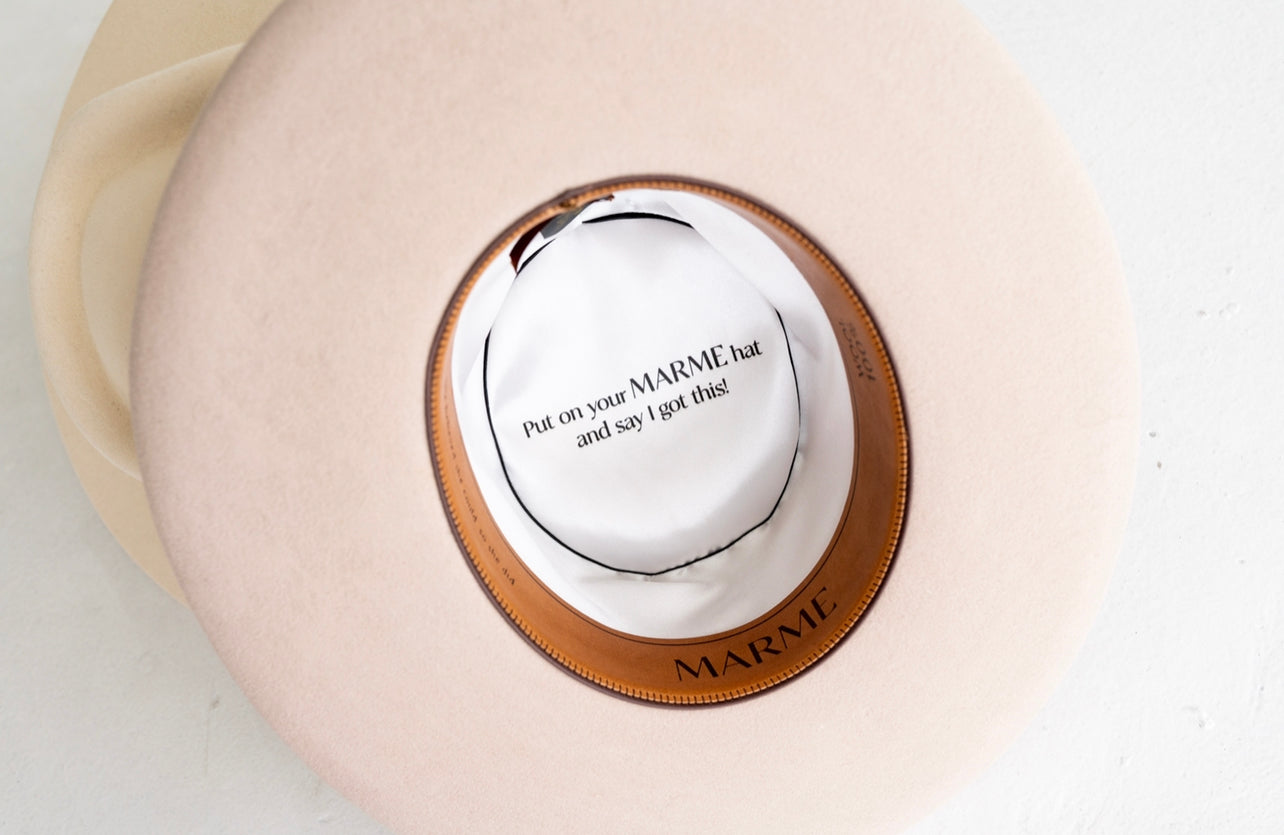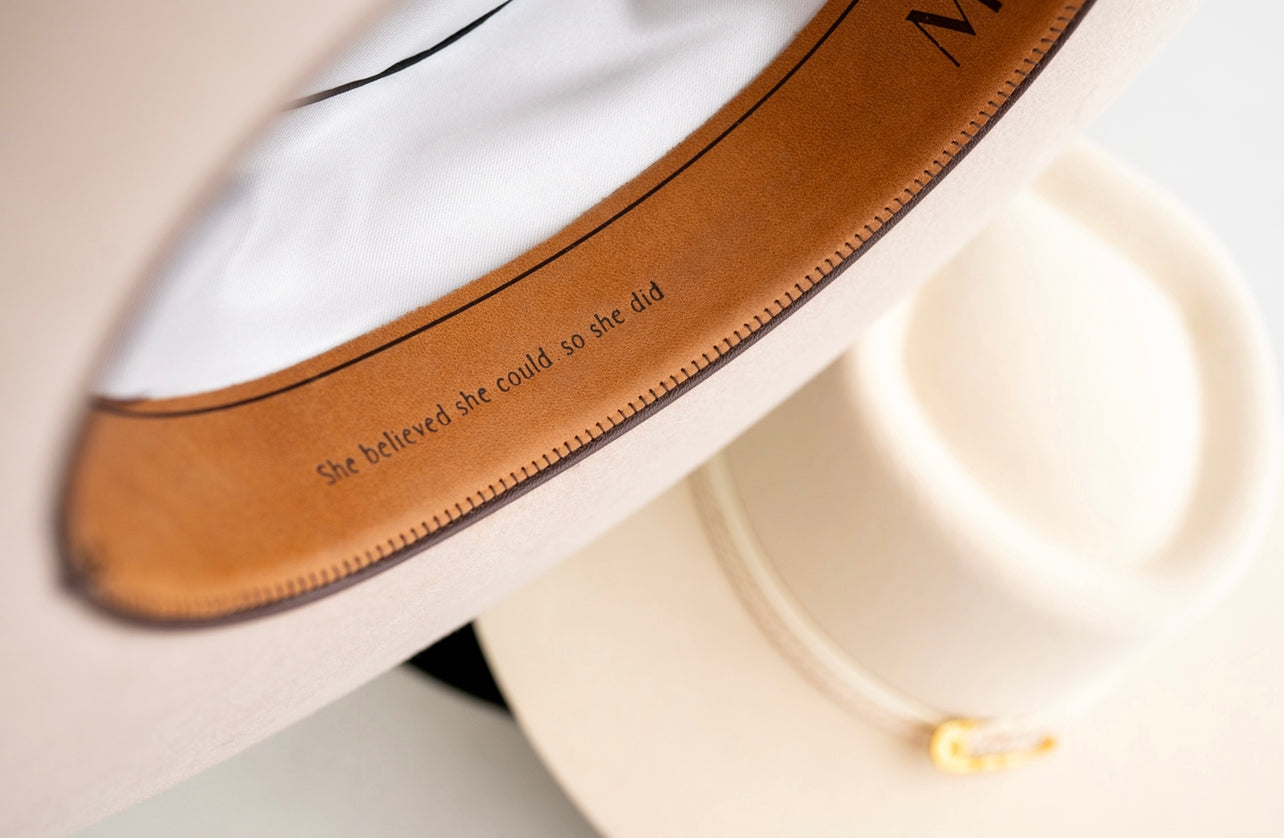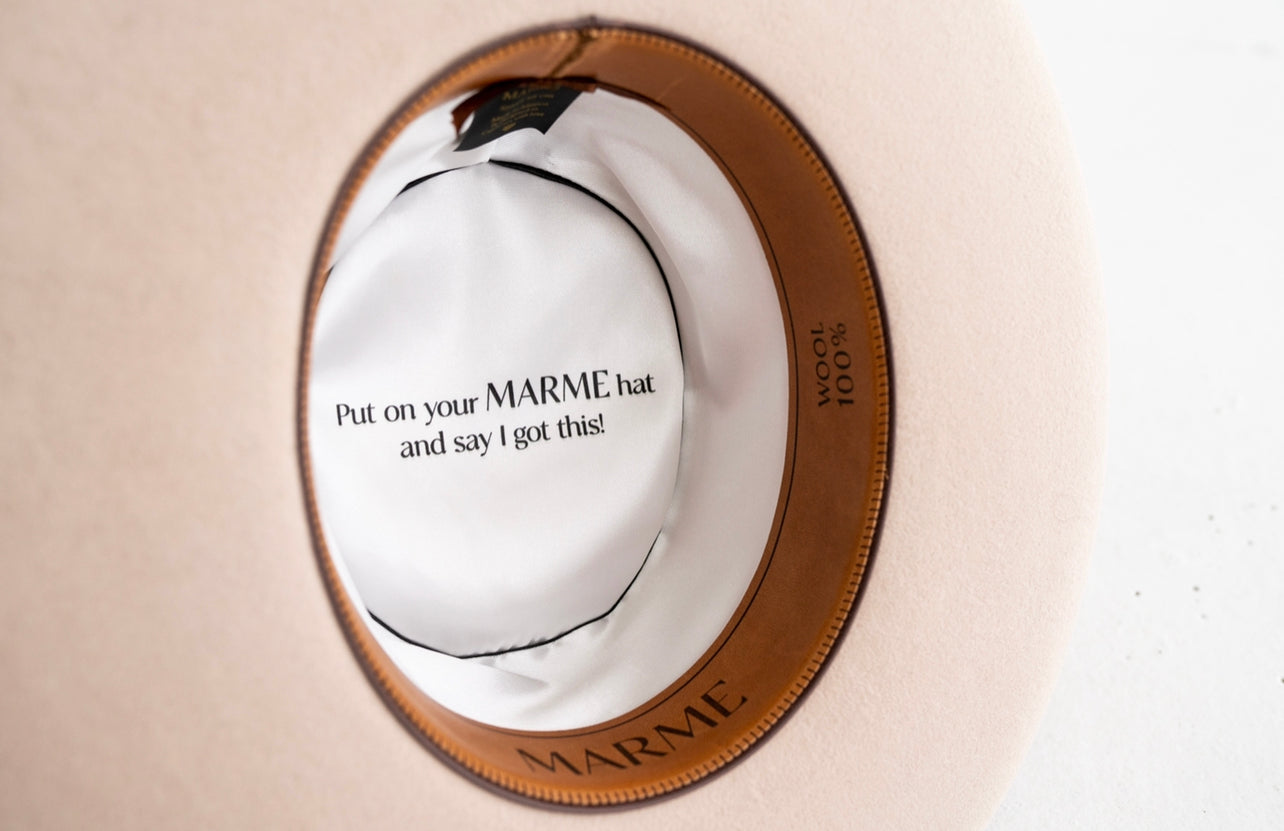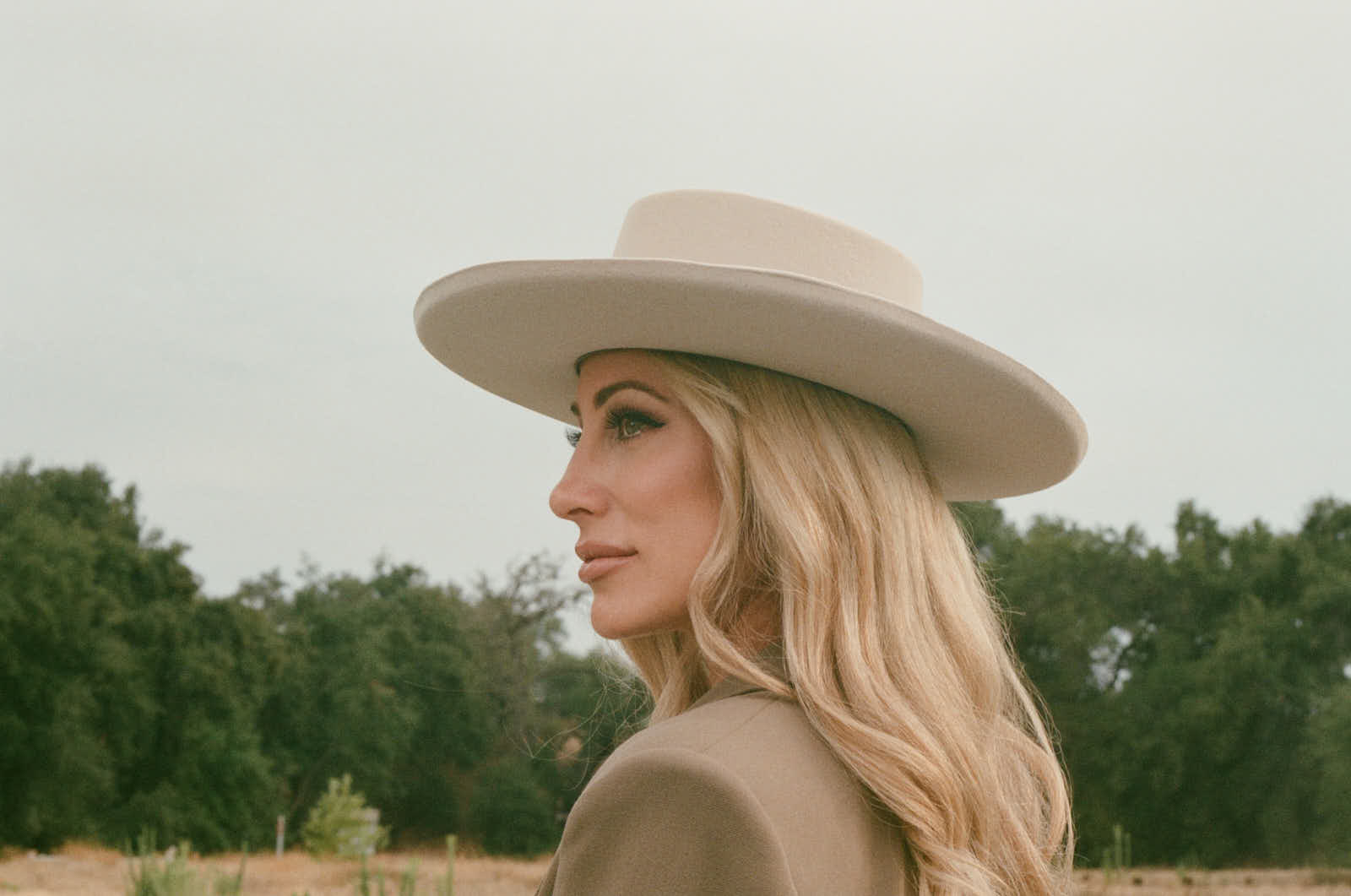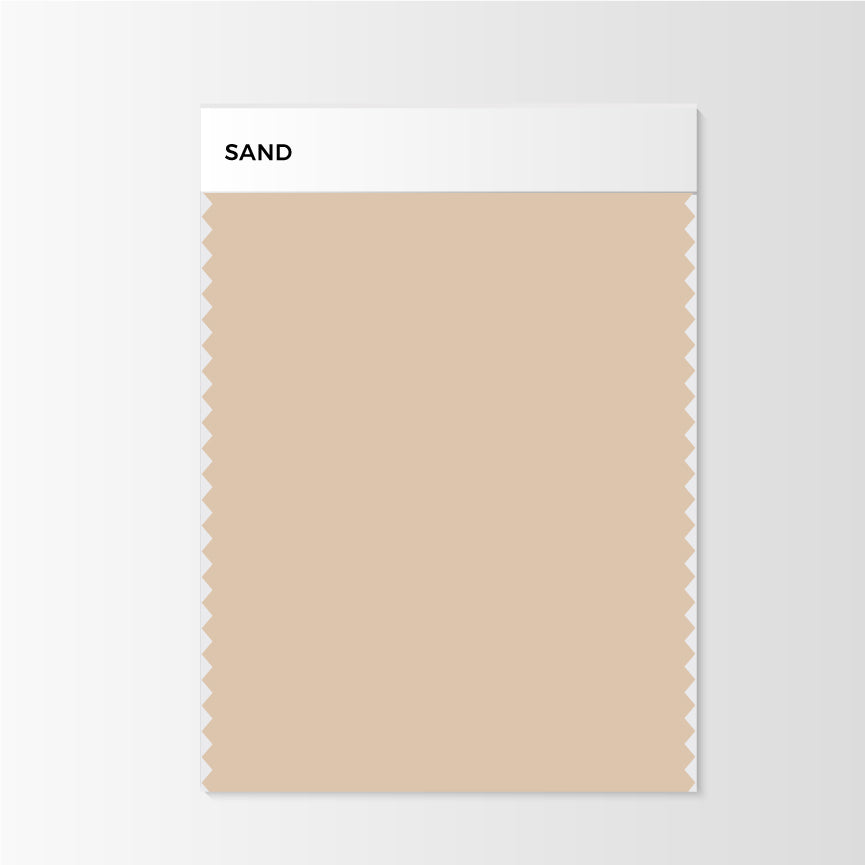 The Fierce Bolero in Sand
Do you want to make a fashion statement? Add this "Fierce" Bolero to your outfit and go show the world what you are capable of. This hat doesn't need a ribbon, it's beautiful as is with it's lifted edge. It also pairs perfectly with our solid detachable gold chain. Sold separately. 
Details
- 100% Finest Bolivian wool 
- No ribbon but can be customized and one can be added
- High-quality gold chain strap 
- 100% goatskin sweatband
- 100% satin interior lining   
- Rigid crown and brim
- Crown: 10cm
-Brim: 10cm
- Spot clean 
- Custom option available (email us for more details)
- Made in Mexico and designed in California with lots of love
- The purchase of your hat will help change a young girl's life around the world. Grateful to be in partnership with Girl Up!  
Sizes
XS- 54cm
Small- 55-56cm
Medium- 57-58cm
Large- 59-60cm
XL- 61cm
Please be advised that due to the light colors of the wool some hats will show marks as it is impossible to avoid during the hat-making process. We still spot clean every single hat to try to remove what we can in order to offer you the best and cleanest hat possible. 
The Fierce Bolero in Sand
Shipping
Fast & Free Shipping
Domestic orders will ship via USPS. 
Standard: Processed in 1-2 business days
Expedited: Processed same or next business day 

Here at MARME we want you to receive your hat as soon as possible, so it can give you the strength and confidence you need to take over the world, as you should! Therefore, we will always try our best to get your orders out to you as soon as possible.
International Orders
All orders placed outside of the US and Canada are final and cannot be exchanged. 

MARME ships worldwide and to all international destinations. Duties and taxes are the responsibility of the recipient.
Covid Shipping
As we continue to fight COVID-19, here at MARME we take every step necessary to keep our employees, YOU, and the rest of the community safe. We follow CDC guidelines very carefully.
For all International Shipping, due to COVID-19 there may be a delay in delivery and a possible temporary increase in shipping costs. Some international destinations have suspended delivery during these times. Please understand these situations are out of our control and the situation is changing daily. So we thank you from the bottom of our hearts for your patience and support! If you have further questions please feel free to email us for updates.
Return & Refund Policy
What should I do if my hat doesn't fit?
Our main priority here at MARME is that you absolutely love your new hat and that it's the perfect fit for you. Before you decide to return your hat due to sizing problems, let's see what can be done first. So here is what we can do for you.

MARME offer's adjustable tape to add to the inside of your sweatband, allowing it to reduce your hat size by approximately 0.5-1". Tape can be used all around your hat or just partially, if you are only wanting to reduce your hat size by a small amount.
Return Policy
All returns are to be made within 10 days of receiving your items. Anything after this date will not be accepted. If you receive your package and change your mind on it, please follow the return process for store credit and re-purchase your new hat. During the holiday season we will offer an extended return window. 
- All full priced items will be eligible for online store credit.
- Unfortunately we don't accept returns on sale items or an item purchased with a promotional code. All sale items are FINAL.
- If your item arrived damaged or a hat was gifted to you and you need to return it. Please email us at marmehats@gmail.com
- When returning we recommend you use a traceable service to avoid theft or lost items.
- Customers are to cover the cost of the return shipping.
Refund Policy
When you purchase our MARME HATS it means the world to us, and we hope that our hats mean the same for you. So when shopping please be conscious of your selection as we do not offer refunds. But we are delighted to offer you credit for any item purchased. Please make sure your hat is in original condition, tags are attached, and there are no makeup stains on the sweatband. Email us at marmehats@gmail.com

Please note: We are not responsible for missing items or stolen hats once they have left our warehouse and have been shipped. We apologize for the inconvenience! We try our very best to ship your hats within 1-2 business days of you ordering, and offer you FREE Delivery because we value you and are grateful for your purchase. But we do not take responsibility once it has been shipped, as it is out of our control what happens after. We hope you understand!